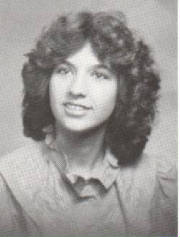 Kim Bogaert
``A good name is better than silver and gold.'' Services for Kim G. Bogaert, 38, of Champaign, Ill., are 10 a.m. Monday at St. Patrick's Catholic Church, Colona. Burial is in Greenview Memorial Gardens, East Moline. ``We know Kim's wishes would be to have you send contributions to your own humane societies.'' She died Wednesday, Aug. 25, 2004, in an automobile accident in Champaign. She was born Aug. 28, 1965, in Moline, daughter of Richard and Tommie Bouler Bogaert. She graduated from Southern Illinois University. She was a service technical adviser at Worden-Martin Auto Dealership in Champaign for eight years. She loved cats and was an avid Cardinal fan. Survivors include her fiance, Robert Smith, Champaign; parents, Colona; a brother, Keith Bogaert, Lakeville, Minn., and other loving relatives. She was preceded in death by her grandparents.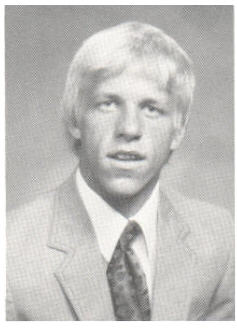 Dean Scherschel
Mr. Scherschel died Tuesday, May 9, 1995, at home.
He was born April 10, 1965, in Moline, the son of Joseph and Pat Pearsall Scherschel. He married Paula Garrett May 26, 1984, in Rock Island.
He was employed at Concrete Services, East Moline.
He was a member of First Baptist Church, East Moline.
Survivors include the widow; a daughter, Jennifer Nichole, and a son, Joseph Dean, both at home; his parents, and a brother, Jay Scherschel, all of Hampton; and nieces, Taylor Smith, Abbi Clevenger, and Sara Scherschel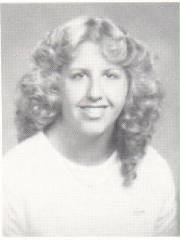 Risa Wiselogel, 38, of San Jose, Calif., died Jan. 16, 2004, in San Jose.
A memorial service will be held at Friday at Messiah Lutheran Church, 801 High St., Santa Cruz, Calif. Arrangements are by Byrgan and Co., Los Gatos, Calif.
Risa was born in Moline and attended United Township High School. She graduated from Iowa State University with a degree in accounting.
Risa had worked in the Bay Area in her field since 1988. She was active in her daughter's school and was loved by her many friends and family across the country.
Surviving are her husband, John; daughter, Hanna; brother, Joe Struss; sister, Julie Struss; and mother, Nina Struss. She was preceded in death by her father, Arnold Struss.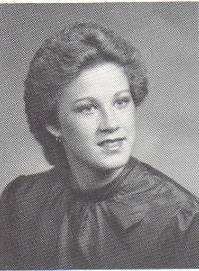 Tracey L.(Holman) Dolleslager
Tracey L. Dolleslager, 29, of 3227 40th St., Moline, died Wednesday, Nov. 24, 1993, at University Hospitals and Clinics, University of Nebraska, Omaha.
Services are Saturday at DeRoo Funeral Home, Moline, and at Sacred Heart Catholic Church, Moline, where he was a member. Burial is in St. Mary's Cemetery, East Moline.
The former Tracey Holman was born Nov. 23, 1964, in Hampton, Ill, the daughter of Michael and Carol Dayton Holman. She married Roger A. Dolleslager July 2, 1983, in Moline.
Survivors include the widower; daughters, Heather and Amanda, and a son, Nicholas, all at home; her parents, Moline; brothers, Todd Holman, Moline, and Kirk Holman, Norcross, Ga.; and her grandmother, Grace Dayton, Moline.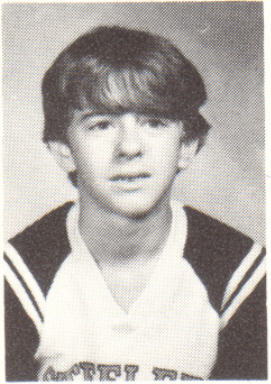 David Burnett
David Lynn Burnett, 29, of 305 5th Ave., Green Rock, died Wednesday, Sept. 28, 1994, at Illini Hospital, Silvis.
Burial is in Hampton Cemetery.
.Mr. Burnett was born July 24, 1965, in Moline, the son of Lee and Nancy DeVoss Burnett.
He was a foreman at Bud's Body Shop in Green Rock.
He enjoyed building and driving stock cars.
Survivors include his parents, Theodosia, Mo.; a sister, Rene Rains, Leslie, Ark.; a brother, Andrew Burnett, Green Rock; twin nephews, Drew and Tyler Burnett, Green Rock; and an aunt and uncle, Taylor Ridge.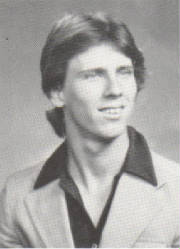 Steve Deppe
Stephen J. "Steve" Deppe, 40, of East Moline, died Oct. 24, 2004, at Genesis Medical Center-Illini Campus, Silvis, Ill., after an automobile accident.
Per his wishes, his body will be cremated. Burial will be at a later date.
Memorials can be made to Christian Family Care Center Woman's Shelter, Rock Island, or his Children's Educational Fund.
He was born Oct. 22, 1964, in Geneseo, Ill., to Jim and Laurene "Laure" (Masscho) Deppe. He married Amanda Schroeder on Dec. 26, 1996, in Rock Island.
He was a business manager for the Labors Local 205 in South Dakota and served in the Army National Guard.
Steve was committed to his job and family. He was an 11-year member of Labors Local 309 Union where he was promoted Sergeant-at-Arms. Steve was very active politically in Illinois and South Dakota Democrats and Native American Affairs.
Survivors include his loving wife, Amanda; daughter, Kourtney Deppe, at home; twin sons, John and David Deppe, of Prophetstown, Ill.; brothers, Jeff Deppe, of East Moline, and Rich Deppe, of Missouri; parents, Laure (Dave Rotz) Scholfield, of East Moline, and Jim Deppe, of Missouri; and grandmother, Betty Masscho, of Geneseo.
Charles Lubbe
Chuck D. Lubbe, 40 of Silvis died September 19, 2005 at his home. Funeral services will be 10:00 a.m. Thursday, September 22, 2005 at First Presbyterian Church, East Moline. Visitation will be Wednesday from 5-8 p.m. at Esterdahl Mortuary & Crematory, Ltd. 6601-38th Ave., Moline. Burial will be at Greenview Memorial Gardens, East Moline. Memorials may be given to a fund to be established for Marisa's education. Chuck was born May 14, 1965 in Moline to John A. and Beverly J. Rankin Lubbe, Jr. He married Paula Lobitz on November 28, 1987 in East Moline. Chuck was a graduate of United Township High School. He was a self-employed contractor. Chuck is survived by; Wife Paula Lubbe Daughter Marisa Lubbe Mother Beverly Lubbe Sister Paula K. Lubbe half sisters, half brother, aunts, uncles, cousins and his cats He was preceded in death by an infant brother, Jimmy and his father John.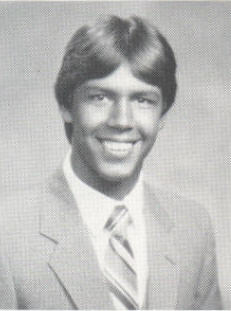 Ronnie Rangel
Ronnie died in a car accident in the summer of 1984.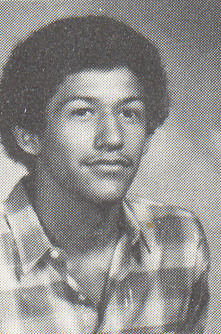 Gary Ramos
Gary passed away while he was in his Junior year. Gary was working at Willow Springs cleaning the pool. He had a long aluminum pole and was lifting it out of the water. It hit a power line that was above the pool and he was electrocuted.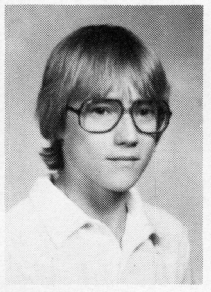 Nickolaus Sluz
Nickolaus Sluz, 41, of Moline, died Sunday, Nov. 12, 2006, at St. Francis Medical Center, Peoria. Funeral services will be 10:30 a.m. Thursday, Nov. 16, at Assumption Greek Orthodox Church, East Moline. Burial will be in Pine Hill Cemetery, Davenport. There will be no visitation. Memorials may be made to Assumption Greek Orthodox Church. Esterdahl Mortuary & Crematory, Moline, is assisting the family. Nickolaus was born March 14, 1965, in Davenport, son of the late Nickolaus V. Sluz and Ludmilla A. Cherevko. He is survived by his sisters, Nina and Anna; uncles, Peter, Sergei and Victor Cherevko; paternal grandmother, Maria F. Sluz; and his mother, Ludmilla A. Cherevko.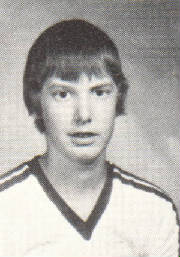 Alan Belowske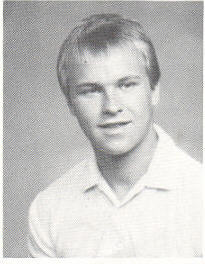 Larry D Mee

Born:
22 Mar 1965
Moline, Illinois

Died:

9 Sep 1985
Wayland, Iowa
The names below are of fellow classmates that I have not received information on yet. I will post it as it become available.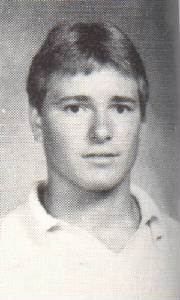 Robert Gerald Bennett
Died in a car accident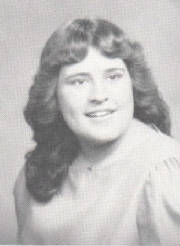 Lori Williams
Jesse Jett
I would like to thank Sean Lannoo, Richard Birley, Brenda(Hall)Reddick and Don Miller for helping me out with the Details on our deceased classmates.
A special thanks to Vicki Stover for keeping up with the one who have passed and forwarding them to me.